—
Strategy | UI | Logo Design | Branding
A personalized and guided branchless banking experience, empowering users to take control of their finances.
Challenge
Create a mobile banking solution for Citibank that appeals to millennials.
Solution
A branchless bank that teaches millennials how to become financially independent through simplified budgeting, goal creation and TrendSpend notifications.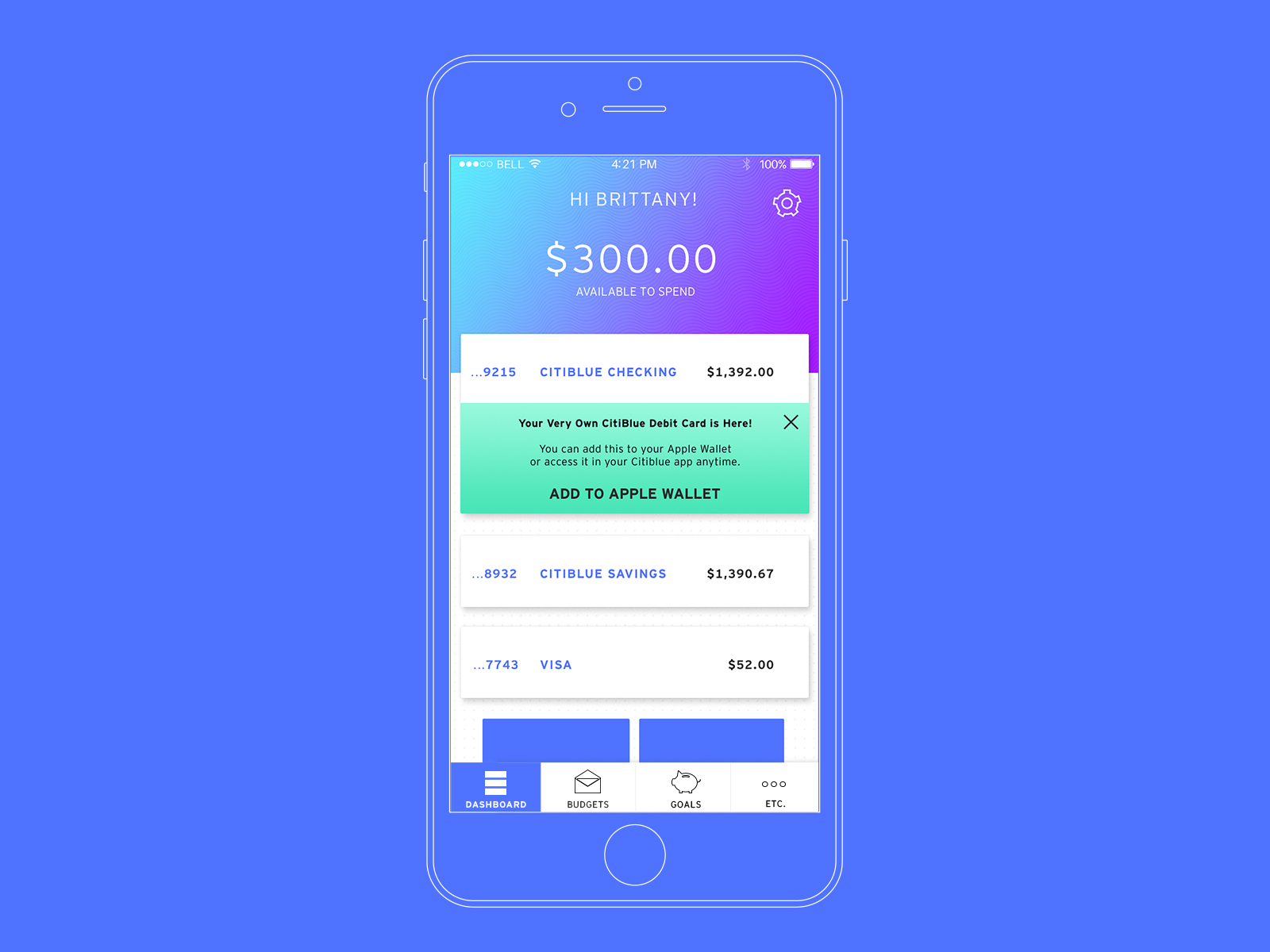 Gain instant access to your dashboard and debit card.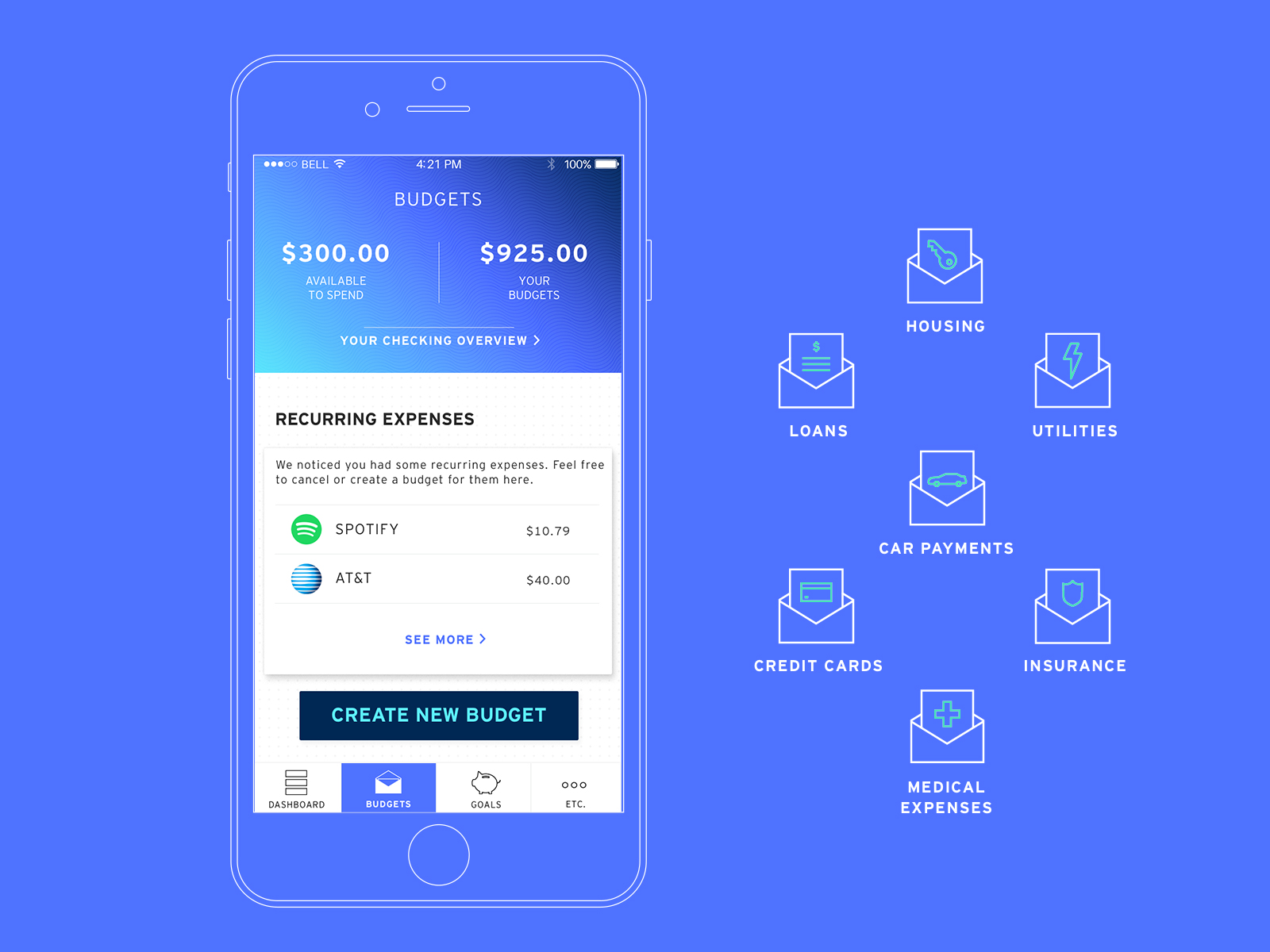 Budget only the necessities. Always know how much you have available to spend by setting aside money for recurring expenses. Your "Available to Spend" balance is the main focus on the Dashboard and Budgets screen.
Learn your spending habits overtime and gain insights on how to better manage your available funds through TrendSpend notifications, delivered in-app and within Facebook messenger.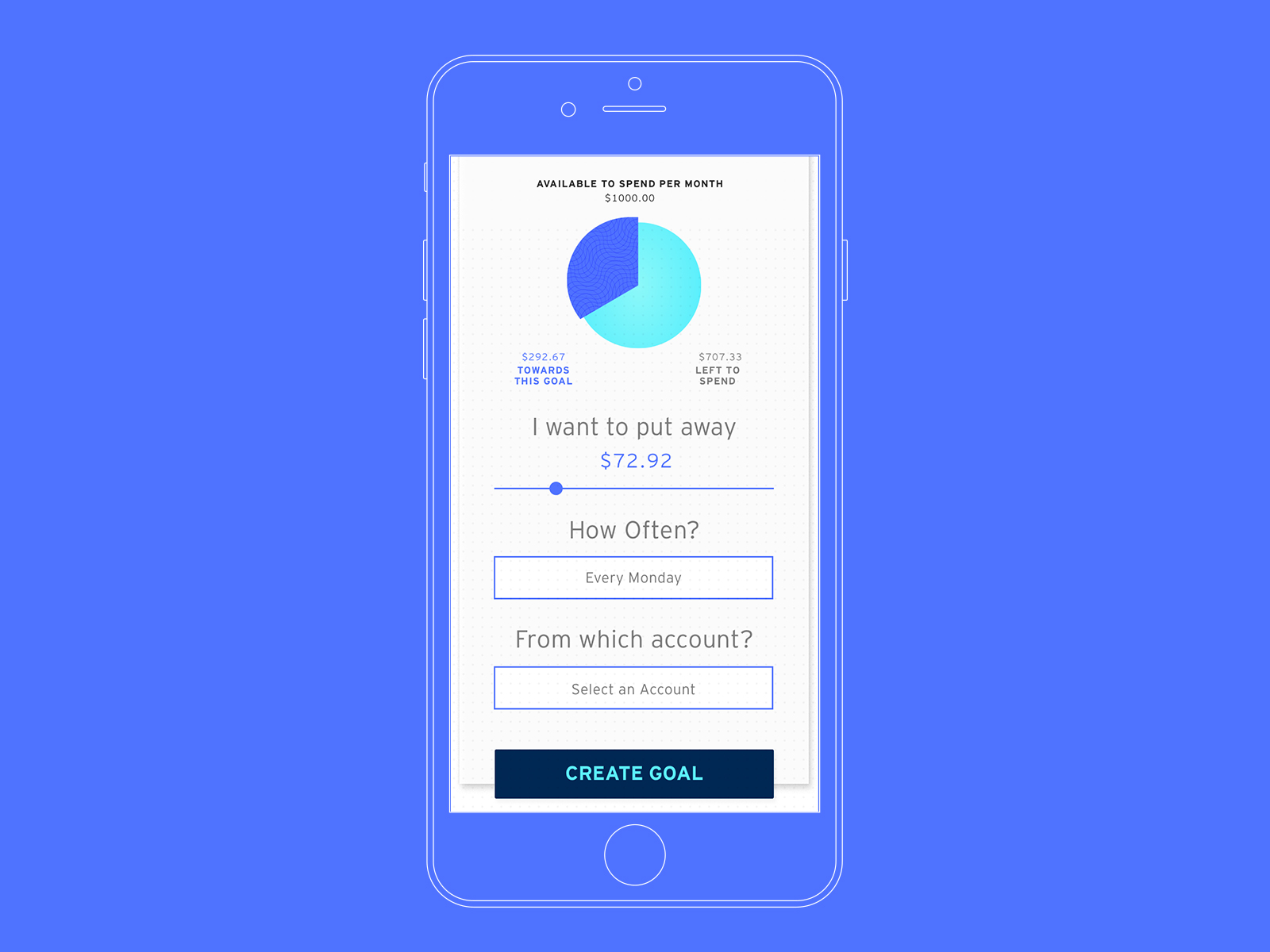 Be empowered to save for all of your goals and guided to reach them within a realistic timeframe with help from the goal setting calculator.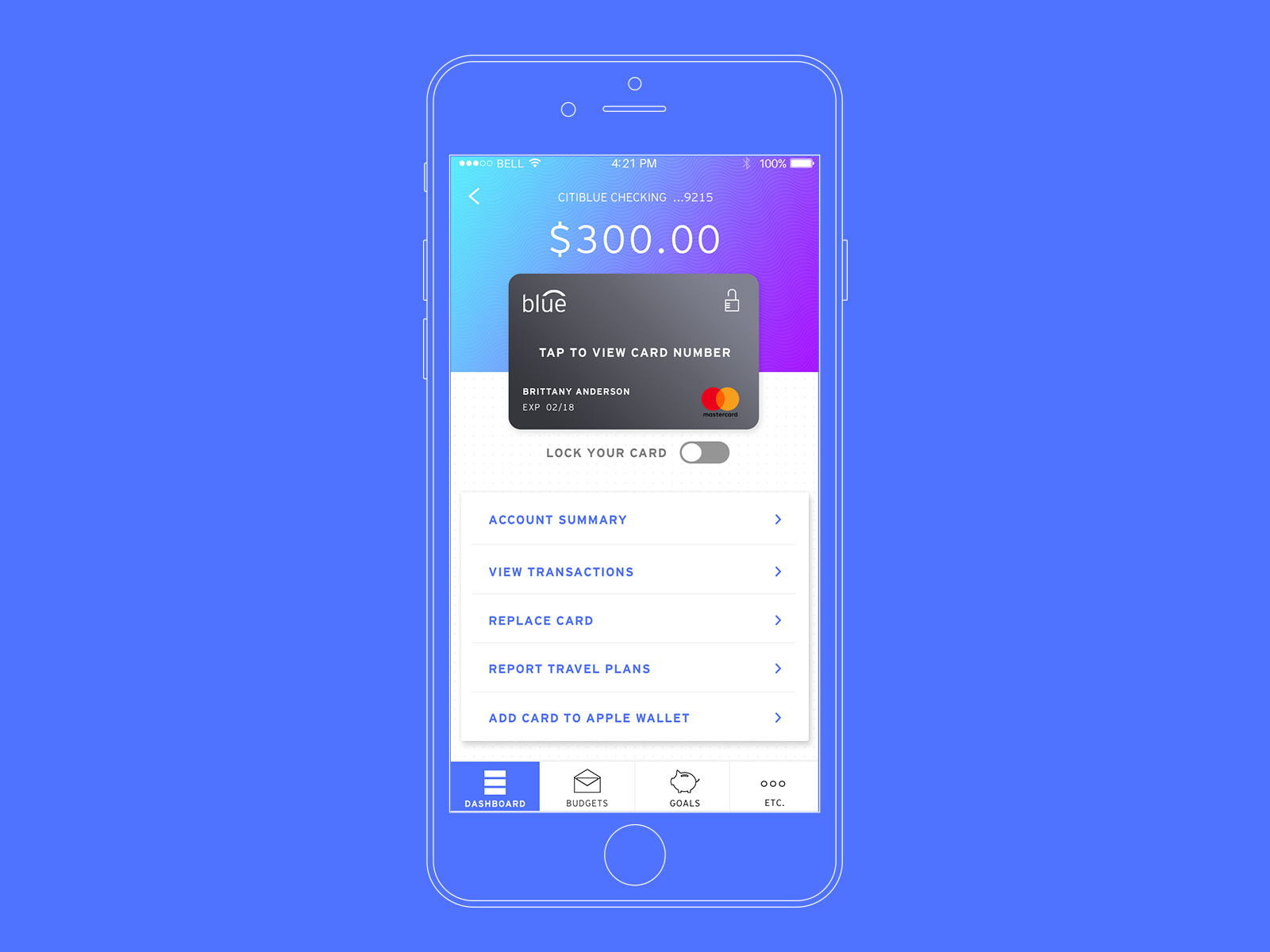 Build a relationship with your bank by speaking to the same customer service rep every time. Quick in-app functions including paying a friend, freezing a lost card and posting travel notifications.
Prototype
The prototype walks through the user's journey of budget creation, goal creation, guided notifications, as well as showing basic features of the app.
For mobile viewing, visit InVision.